MRP:
Regular price
₹2,499.00
Sale price
₹1,999.00
Unit price
per
20% OFF
Sold out
Inclusive Of All Taxes
Free Standard Shipping*
Ships in 24 hours
Cash on Delivery Available
Expedite Delivery Available*
24/7 Shopping
PCI DSS, SSL Compliant
DESCRIPTION
iPad Pro users can now get the "paper-like experience" while on their digital device!
The iPad Pro has proven to be an excellent tool to replace your sketch notebooks and canvases, yet people find it difficult to draw/sketch on it.
Now you can use your iPad Pro like you would on sketch paper, with all the precision of pen, pencil and paintbrush on fine, high-quality paper.
Moarmouz PaperType screen protector is composed of a "special texture" layer that responds to your nib strokes - it reacts to even the slightest push.
PaperType brings the much-loved "paper like experience" back to the digital world.
If you're an artist, you'd love to use your iPad Pro like you would on sketch paper - with pencil, pen or paintbrush, and all the precision of real paper.
By simply sliding your fingers in a straight line, you can create precise dashed lines/horizontal and vertical lines, making shape drawing effortless.
Paperlike will protect your iPad Pro screen while adding an ultra thin layer of paper that comes in a variety of vivid colors that let you experience the rich tradition of drawing & writing on real paper with digital precision and ease.
It is also equipped with an adhesive backing for easy application and removal.
Get a risk-free, thoroughly tested screen protector!
Read More
WHAT'S GREAT ABOUT IT
✅ An Apple Pencil must-have! Exclusively designed for iPad users. Screen protector that simulates high-grade Kent Paper.
✅ Kent paper is a premium-grade film known for its smoothness, flexibility, and thickness, Apple Pencil-ready!
✅ Perfect friction for long drawing sessions and stroke resistance for accuracy. Compared to paper films, the material reduces pen-tip wear by 86% and display noise by 50%.
✅ Protects eyes from glare and light reflection. Fingerprints, wetness, and grease are readily removed for a smooth touch.
✅ Sketching with the Apple Pencil on the film is the best digital sketching experience. It has the best surface-roughness to image-noise ratio possible.
✅ This 0.12mm ultra-thin screen protector offers maximum scratch protection and touchscreen compatibility with 3H hardness.
✅ Fast and accurate response to the Face ID for iPad.
LEARN MORE
View full details
Premium Features
Made for Creative Pros!
Reproduces the writing feel of Kent paper
In addition to approaching the friction coefficient of Kent paper, we pursued a frequency close to that of Kent paper.
Notes Taking to the Next Level
Kent paper is a high-grade, smooth paper which has a moderate amount of elasticity and thickness, and is well-suited for many drawing materials and writing instruments.
Sketching
Recommended for those who mainly use sketches, notes, and reading with Apple Pencil. Compared to standard paper films, moarmouz PaperType™ film prevents apple pencil tip wear by up to 86% and screen noise by 50%. It supports enhanced friction for long drawing sessions and ideal stroke resistance to maximum precision. *The resistance will be slightly reduced.
Anti-Glare
The matt surface provides anti-glare properties to reduce the reflection of light. Making the screen easier to see and improving visibility to reduce eye strain. *Not suitable for users who require full transparency.
Smudges and Fingerprints
Uses ultra-thin Japanese PET material, which does not reduce touch sensitivity. Anti-fingerprint, anti-reflection LCD protective film that protects the LCD screen from scratches and dirt. You can play an active part in various screens such as illustration production, image editing, and taking notes. Hard coat processing with a pencil hardness of 3H prevents scratches and keeps the film clean for a long time.
Ultra Slim
Uses ultra-thin 125 μm PET material. There is no reduction in touch sensitivity
Our Kent Paper-like film clears the domestic standard of pencil hardness of 3H. Protect your iPad screen.
Technical Specification
Material

Contents

Compatibility

Note
Customer Reviews
Write a Review
Ask a Question
Filter Reviews:
paper
iPad
Screen
quality
experience
MoArmouz
Apple
pencil
feel
installation
05/12/2022
Navya K.

India
Loved the packaging and instructions
Very happy with the product!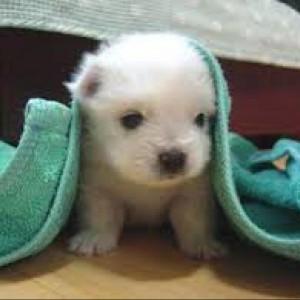 PM
23/10/2022
Premika M.

India
Paper like feel while writing
While using the Apple pencil, it feels like I am writing on a paper - nostalgiccc!
11/10/2022
Srirupa S.

India
The texture of the screen makes it a joy to write notes with Apple pencil!
I have found the screen protector's matte finish very conducive to reading e-books and taking notes. Important point to be noted is that any cheap, online iPad case covers spoil the contours of the screen thereby forcing air bubbles between the screen and the iPad. I returned two cases purchased from reputed e-commerce vendor. Finally, iPad case directly from Imagine Stores was compatible with the screen protector.
10/10/2022
Shireen m.

India
It is best.
It is best ever.i like it.I live in Solapur district, Maharashtra state.
05/10/2022
Bawan S.

India
Paper like feel
It was rough when using hand to navigate the screen.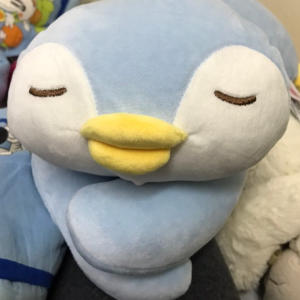 VR
19/09/2022
Vinodharani R.

India
The texture
It was very rough on my pencil first. I'm just getting used to it. It definitely has more grip than glass. I'm just worried if it might damage the Apple Pencil tip. The letters do not appear to be blurred and no fingerprints. Very safe packaging. Prompt response on WhatsApp. Thank you.
12/09/2022
Mohammed A.

India
Love the product.
This definitely is a great product if one is looking for a paper like screen protector without having to compromise the visibility. Trust me I have tried a generic matte screen protector as well as an ESR matte screen protector which is quite popular on Amazon, and I have found this one to be way superior in the aspects of screen clarity and texture. I am getting a better feedback while writing with Apple Pencil due to its paper like texture. I highly recommend this product. Kudos to the Moarmouz team, I am definitely going to keep visiting this website for my gadget need. PS: Check the Images to get an idea of how sharp the display looks with this protector on.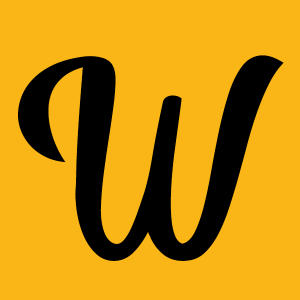 SS
09/07/2022
Shekhar S.

India
Wonderful product!
The feel of Apple pencil changes from gliding to moving as we want it to. Artists can go ahead and purchase it.
02/05/2022
Sahil

India
About paper like screen guard
Literally it's feel like a paper. Amazing quality ,Go for it blindly.
22/03/2022
Tanmay B.

India
Paper like feel
Got it for drawing. Works as advertised.
Frequently Asked Questions
Is it feasible to use PaperType with a screen protector made of glass?

While some customers have reported success putting the PaperType on top of a glass screen protector, we do not endorse it. Screen covers are often built to a certain thickness level dependent on the materials used to preserve responsiveness during tap/touch interactions. When you put your PaperType on top of another screen protector, you may notice a reduction in responsiveness when tapping your screen or using your Apple Pencil.
Will papertype screen protector wear down the tip of my Apple pencil?

Using the apple pencil will eventually deteriorate the pencil tips, regardless of usage. It will stay longer unless it is used for art. Apple's website sells replacement Apple Pencil Tips.
How do I revert to the original PaperType roughness?

After a lot of use, the PaperType will lose part of its roughness. The PaperType surface can become clogged with hand and skin oils, reducing friction. Clean your PaperType on a regular basis to extend its life and usability. This will decrease the collection of oils and particles while also restoring the product's rough, grainy feel.
How should my PaperType screen protector be cleaned?

Dishwashing soap and a damp cloth work well, as do alcohol-based wipes and a lens cleaning solution. Use a damp cloth and a drop of dish soap or a small bit of cleaning solution to clean your screen. - Wipe the entire screen with a second moist towel to remove any remaining soap or cleaning agent. Avoid immediately spraying liquid on your electronics as this could harm the item. Review Apple's recommended cleaning instructions for more details on how to clean Apple devices.
Does this blur the text/screen? and dim the color?

Does not blur or dim colors
Is this easy to uninstall/remove, Is this removable? Will it leave behind residue if removed?

Yes, it is removable. Leaves no residue after removal, just wipe the screen. Installation is very easy.